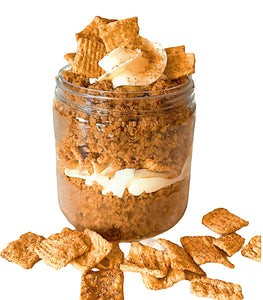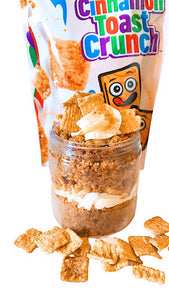 All the one's I tried have been absolutely amazing!
So good! Loved the cereal chunks in the cake!
FIRST TIME ORDERING EVER!!!
I recently had an order for the Cinnamon Swirl and Fruity Bam Bam Cake in a Jar.
I just wanted to say that I just tried both of them, and I absolutely LOVE THEM!!!😍😍 The flavor is very consistent throughout each bite, and the cereal pieces definitely helps to bring out the flavor in the cake.
The moisture is spot on, and the frosting is just the cherry on top!!I will definitely order from again next week to try other flavors!!! 😁😁
You got a solid supporter over here!!! ❤️✨✨